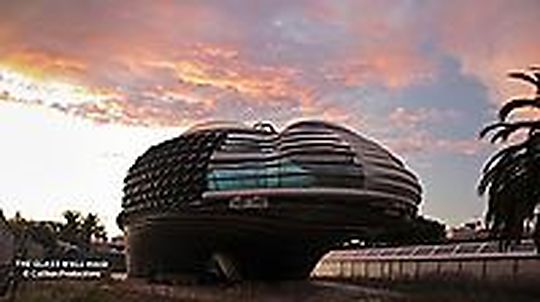 A futuristic villa in Empuriabrava
Villa Nurbs is a single-family home in Empuriabrava, Gerona, Costa Brava. The architect, Enric Ruiz-Geli, is known for his anti-conventional designs in which he combines the movement of organic lines and complex geometries with technologies. This project has been awarded with an Honorable Mention at the VII ASCER Ceramic Awards. Empuriabrava is an urbanization where housing is a MORPHING of the automobile space and the boat space.
Occupation in the urbanization is done by redefining this plot model. Access by boat and car makes it possible to think of an open, communicated, free urbanism, that is, a unique space. On a 1800 m2 plot, the occupation is minimal, barely 130 m2. The space of the house rises from the ground at an elevation of + 3.50 m.