Holidays in Empuriabrava
Explore the Beauty of the Region - Enjoy Your Tourist Rental with Goertz & Partner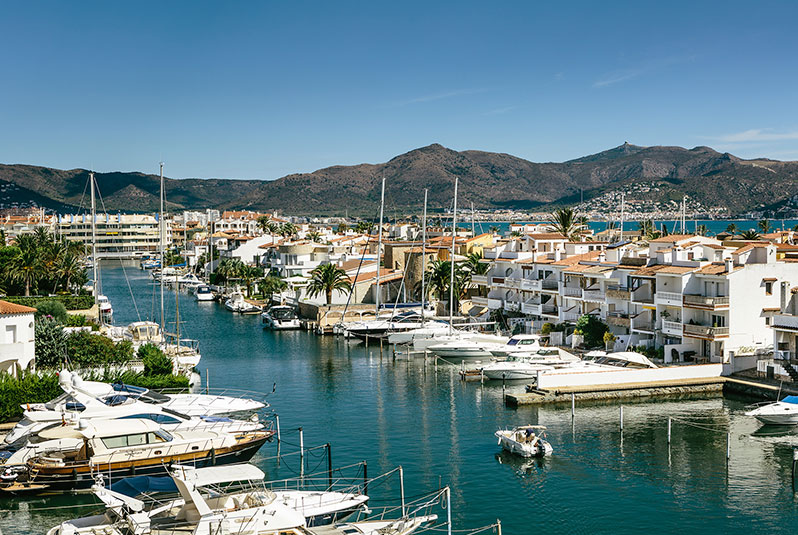 Empuriabrava
Empuriabrava is the largest and most important marina in Europe. With more than 30 km. (19 miles) of viable boat canals, similar to the canals in Florida, you can discover chalets with beautiful gardens and private boat slips.
Empuriabrava is located only 40 minutes from the French border and approximately 130 km. (81 miles) north of Barcelona. Empuriabrava belongs to Castelló d'Empuries , which is located between Figueres and Roses, known as the Roses Bay, in the Province of Gerona.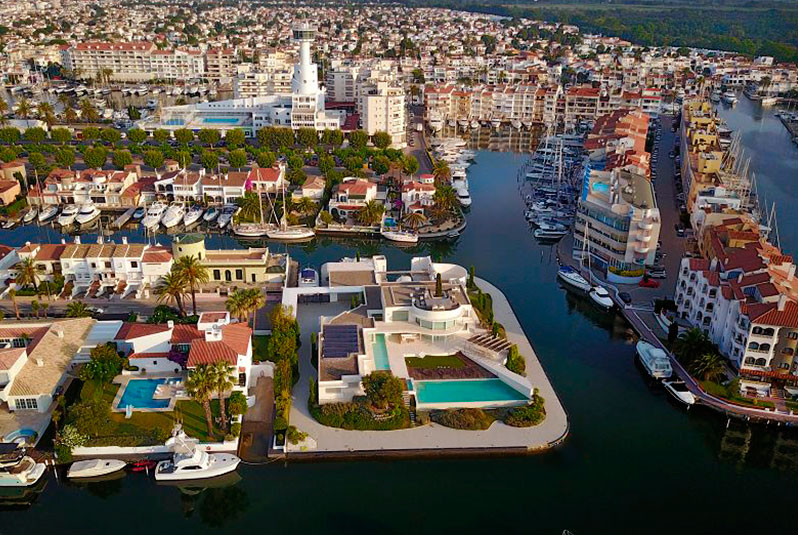 Built more than 50 years ago, Empuriabrava has been developed as the perfect paradise for the water sports enthusiast. Having your boat in your own private boat slip in front of your house, you can access the sea through the different canals and can visit a variety of gorgeous bays.
Empuriabrava maintains an excellent infrastructure. This small city allows both the visitor and the local habitants access to a large number of supermarkets, international food restaurants, cafes, bars, bank offices, pharmacies, and medical services. Schools and day care centres are at your disposal as well. Innumerable possibilities to enjoy any sport or leisure activity such as diving in crystal clear waters, surfing, parachuting, tennis, squash, horseback riding, bicycle rides and trekking assure you a comfortable life with a Mediterranean air.
For the golfer, there are beautiful courses such as The Peralada y Torremirona Resort, where you can enjoy an excellent infrastructure. Also in Castello d'Empuries there is a small "Pitch and Putt". If you are looking for skiing or hiking, you can find fantastic possibilities in the Pyrenees, located just 90 minutes away by car.
Santa Margarita: It is located between Empuriabrava and Roses and has 18 km of viable boat canals. It is a city smaller than Empuriabrava, where you can find everything that defines Empuriabrava, giving you a guarantee of well being.